Click here return to the main page.
June 27, 9:20am PST – Jacqueline STONE (Princeton): The Buddhahood of Ordinary People: Rethinking the Path in Japanese Tendai and Nichiren
According to the Mahāyāna sūtras, buddhahood is achieved only through long kalpas of effort. Many East Asian commentators were dismayed by so remote a vision of the goal and sought more readily accessible modes of liberation. In medieval Japan, scholar-monks within the Tendai school developed the doctrine of original enlightenment (hongaku hōmon), which asserts that ordinary persons can realize buddhahood just as they are, without eradicating delusion or cultivating merit. Central to this claim was a conceptual reversal of the relationship between practice and attainment, in which buddhahood is no longer the future goal of practice but its ground, and practice is not the means to achieve buddhahood but its primary expression. This concept was appropriated across sectarian traditions, as illustrated by the teacher Nichiren (1222-1282), who drew on it to assert the sole efficacy of the Lotus Sūtra in the present, degenerate era and to reconceive the bodhisattva path.
About the speaker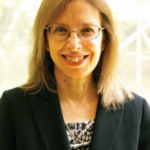 Jacqueline Stone is professor emerita in the Department of Religion at Princeton University, where she taught Buddhism and Japanese Religion for almost thirty years.  Her chief research field is Japanese Buddhism of the medieval and modern periods. Her current research interests include traditions of the Lotus Sutra, particularly Tendai and Nichiren; the role of Buddhism in premodern Japanese identity formation; and modern reinterpretations of Buddhist thought. Her books include Original Enlightenment and the Transformation of Medieval Japanese Buddhism  (2001 American Academy of Religion Award for Excellence in the Study of Religion, Historical Studies category) and Right Thoughts at the Last Moment: Buddhism and Deathbed Practices in Early Medieval Japan (2017 Toshihide Numata Book Award); she has also co-edited several volumes of essays on the Lotus Sūtra and on death and dying in Buddhism. Stone has  been president of the Society for the Study of Japanese Religions and co-chair of the Buddhism section of the American Academy of Religion. Currently she is vice president of the editorial board of the Kuroda Institute for the Study of Buddhism and serves on the international advisory board of the Japanese Journal of Religious Studies.
VIDEO FILE (Participants Only)
June 28 6:00am PST – SHENG Kai (Tsing-hua University): Meliorism, Concretization, and Ritualization: Three Historical Characteristics of the Faith Construction in Chinese Buddhism | 淑世主義、具象化與禮制化:漢傳佛教信仰建構的三種歷史特質
汉传佛教信仰价值与信仰表达方式,既继承了印度佛教的观念与生活,更受到中华文明的影响。汉传佛教在信仰价值方面,强调时空观念的现世化,关切现世生活,注重与宗法精神相融合,体现出"淑世化"的特质;在信仰对象方面,集中在舍利崇拜、佛塔供养、石经雕刻与四大名山,体现了空间主义的具象化;在信仰表达方式上,礼制作为表达规范与途径,体现在国家佛教、仪轨制作与结社集会的信仰活动中。所以,汉传佛教信仰是佛教文明与中华文明融汇的产物,其价值观念与社会生活最终皆是中华文明的组成部分。
On the views about religious values and methods to express faith, Han Buddhism not only inherits the ideas and lifestyle of Indian Buddhism, but also receives influences from Chinese traditional culture. On religious values, Han Buddhism, showing a characteristic of meliorism, especially values this-worldliness on temporal and spatial problems, cares about this-worldly life and emphasizes the integration with patriarchal spirit. On the objects of faith, Han Buddhism, showing a characteristic of concretization on spatialism, concentrates on the worship of relics, pagodas, carved stone scriptures and four holy mountains. On the expressing methods, ritualism, as a normative expressing method, is revealed in national Buddhism, as well as the religious activities of inventing rituals, setting up associations, and gathering together. Therefore, Han Buddhist faith is an outcome of the integration of Buddhist culture and Chinese traditional culture. The value system and social life of Han Buddhism are constituents of Chinese civilization.
About the speaker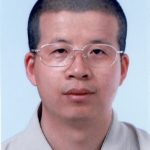 Ven. Dr. Sheng Kai is a Professor in the Philosophy Department of Tsinghua University, the Executive director of the Buddhist Association of China, and a Graduate Teacher of Buddhist Academy of Putuo Mount, Zhejiang Province. In 2008, he was the Associate professor of Philosophy Department of Nanjing University.
He studied in the Buddhist Academy of China, Nanjing University, attained MPhil (Nanjing University) in 2002, PhD (Nanjing University) in 2005, and finished Postdoctoral study in Tsinghua University in 2007.
He is the author of following books: (1.)The Buddhist Ritual of China, (2) Study on the Confessional Ritual of Chinese Buddhism, (3) The Buddhist Confessional Thought, (4) Study on the School of Mahayana-samuparigraha-sastra. He specializes in Buddhist Confession, Buddhist Pure Land Thought, Yogacara Buddism and Tathagatagarbha Buddhism.
June 29 – 9:20am PST Anne BLACKBURN (Cornell): Statecraft in the Pali World, 1200-1500
Drawing from my current book project, this lecture explores interconnections between new currents in the intellectual history of the Pali world and experimental forms of statecraft during the early part of the second millennium A.D. Examples are drawn from Bago (Pegu), Sukhothai, and Dambadeṇiya.
About the speaker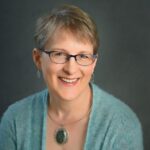 Anne M. Blackburn is Professor of South Asia Studies and Buddhist Studies in the Department of Asian Studies, and Director of the Cornell South Asia Program.  She taught at the University of South Carolina before joining Cornell's faculty. Blackburn received her BA from Swarthmore College, and MA and PhD degrees from the University of Chicago. Blackburn studies Buddhism in South and Southeast Asia at the intersection of literary studies, intellectual history, and political economy, with a particular interest in Buddhist circulations (intellectual, monastic institutional, political, and trade) involving locations now known as Sri Lanka, India, Burma, and Thailand. Her publications include Buddhist Learning and Textual Practice in Eighteenth-Century Lankan Monastic Culture (Princeton, 2001), Locations of Buddhism: Colonialism and Modernity in Sri Lanka (Chicago, 2010), "Buddhist Connections in the Indian Ocean" (JESHO, 2015), and "Buddhist Technologies of Statecraft and Millenial Moments," (History and Theory, 2017).  Research towards her current book project, Making Buddhist Kingdoms Across the Indian Ocean, 1200-1500, was supported by an ACLS Fellowship. 
June 30 – 9:20am PST Ulrike Roesler (Oxford): Monasteries and Geomancy in Tibet: The Case of Reting Monastery
Tibet has a long-standing tradition of mountain worship, beliefs in deities and spirits inhabiting nature, and geomantic interpretations of the natural landscape. When Buddhism arrived on the Tibetan plateau, these indigenous ideas about sacred landscapes and mountain gods were integrated into the Buddhist worldview and blended with Indian Buddhist concepts, such as the maṇḍala, as well as Chinese traditions of geomancy.
This lecture will begin by introducing indigenous Tibetan notions of sacred landscapes. It will then explore how they were integrated into Tibetan Buddhism and applied to Buddhist sacred sites. This will be illustrated by a case study: Reting Monastery, established in central Tibet in 1056/57. The early legends about its foundation exhibit a unique blend of Tibetan, Indian, and Chinese elements and provide fascinating insights into the adoption and adaptation of Buddhism on the Tibetan plateau.
About the speaker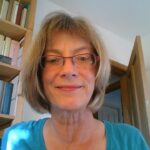 Ulrike Roesler is Professor of Tibetan and Himalayan Studies at the University of Oxford. Before joining Oxford in this role, she obtained her PhD in Indian Studies in Germany, taught Indian and Tibetan Studies at the Universities of Marburg and Freiburg in Germany, and was the first Numata Lecturer in Buddhist Studies at Oxford (2005-07). Her research interests include the transmission of Buddhism from India to Tibet as well as Tibetan historiography, biographical writing, and narrative literature. Her book publications include Lives Lived, Lives Imagined: Biography in the Buddhist Traditions (ed. with L. Covill and S. Shaw, 2010), a study of the 11th century Buddhist master Po to ba Rin chen gsal (Frühe Quellen zum buddhistischen Stufenweg in Tibet, 2011), and Tibetan and Himalayan Healing (ed. with Ch. Ramble, 2015).