We are pleased to announce the Glorisun Global Network for Buddhist Studies!
The Glorisun Global Network for Buddhist Studies received funding from the Glorisun Charitable Foundation and officially launched in January 2017.
The Glorisun Charitable Foundation was founded by Dr. Charles Yeung, the Founder and Chairman of Glorious Sun Enterprises Limited, on July 27, 2005. A major aim of the foundation consists in promoting Buddhism and Buddhist studies globally.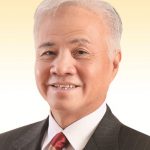 Dr. Yeung, from Huizhou, Guangdong, is the recipient of the title Justice of the Peace of Hong Kong and the Golden Bauhinia Star medal, awarded by the government of the Hong Kong Special Administrative Region. Dr. Yeung is currently the chairman of Glorious Sun Group while also serving several social positions: Dr. Yeung is the Permanent Honorary President of the Chinese General Chamber of Commerce of Hong Kong, the Permanent Honorary President of Hong Kong Culture Association, the Chief President of the Federation of Hong Kong Community Organisations, and a member of the governing board of Jinan University, Guangzhou.
Dr. Yeung arrived in Hong Kong in 1967. Starting from scratch, he created his first company in 1974; and in 1978, he returned to Mainland China to invest and open factories, including clothing factories, clothing chain stores and real estate businesses. The corporation experienced four transformations: it evolved from a clothing-fabrication business to become a chain clothing retail store, and was later re-invented as a real-estate and a financial investment business. Glorious Sun Group has a net asset of over 20 billion Hong Kong dollars, and owns real-estate, financial and clothing businesses in the United States, Canada, Singapore, Australia, New Zealand, Mainland China and Hong Kong. Since his career success, Dr. Yeung has been advocating that a modern entrepreneur should shoulder the "social responsibilities of the enterprise", and should see it as his/her own duty to be of service for the world. Over the course of many years, Glorious Sun Group, led by Dr. Yeung, has donated over 3.1 billion Hong Kong dollars for remedying poverty, supporting education and relieving natural disasters in Hong Kong, Mainland China and elsewhere in the world.
As the global importance of East Asia grows and its cultural identities are asserted ever more strongly, scholars in many fields are recognizing the vital importance of studying Buddhism and East Asian Religions. Scholarship over the past decade has yielded a much richer understanding of both historical and contemporary religious phenomena, partly thanks to the discovery of texts and artifacts, and increased opportunities for ethnographic observation. Despite these advances, many of the disciplinary divisions that have configured the modern academy continue to act as barriers to innovative research on Buddhism and East Asian Religions. Scholars trained in different disciplines and housed in different departments at academic institutions continue to work in relative isolation, with few able or willing to address their subjects from different disciplinary perspectives. Similarly, despite the relative ease of communication and transportation in facilitating dialogue, cultural, linguistic, and geographic boundaries continue to separate academic communities between and within Europe, North America, and East Asia. The gulf dividing East Asian scholars from colleagues in Europe and North America is often perceived as particularly wide. While technology has begun to mitigate some of these challenges, the extensive and long-term collaboration this proposed network entails will help forge enduring professional connections among scholars of many disciplines who make their permanent academic homes at North American, European, and East Asian institutions.
For this purpose, leaders of the programs on the studies of Buddhism and East Asian Religions at the following universities in Europe, North America and East Asia, proposed to set up this informal, legally unbound networking program.  Through the institutional and financial support from both participating units at these member universities and a non-profit foundation under the leadership of Dr. Charles Yeung, who has also kindly acted as the Chief Advisor, the network will academically engage the scholars affiliated with these participating units at these member universities:
Harvard University FAS CAMLab, USA
Hebrew University of Jerusalem, Israel
Peking University, China
Princeton University, USA
University of British Columbia (UBC), Canada
University of California, Berkeley (UC Berkeley), USA
University of Cambridge, UK
University of Hamburg, Germany
University of Hong Kong (HKU), China
University of Oxford, UK
Yale University, USA
The Foundation will provide different types of financial support for the above listed members. For each of the participating units at these member universities, located both in Europe (Cambridge, Hamburg, and Oxford) and North America (Harvard, Princeton, Yale, UC Berkeley and UBC), and the Middle East (HUJ), the Foundation will provide support annually (for the two universities located in East Asia – Peking University and the University of Hong Kong – the funding is slightly different), for the following programs:
Visiting professorships for senior scholars affiliated with a university in Greater China* or another Chinese-speaking country or region, enabling him or her to spend three to twelve months in this member university in Europe or North America. There, he or she will regularly interact with the faculty and students working on Buddhism and East Asian cultures, in the form of weekly or biweekly meetings with them. These meetings will include reading one or one group of East Asian religious texts, as well as several public lectures.
Fellowships for advanced graduate students or postdoctoral fellows with a university in Greater China or another Chinese-speaking country or region, enabling him or her to spend six to twelve months in the participating units at these member universities in Europe or North America. There, he or she will constantly interact with its faculty and students working on Buddhism and East Asian cultures, including attending seminars and lectures.
Graduate fellowships for Chinese Buddhist Studies, enabling students to spend three to six months in Greater China doing research.
Conference funding for a conference at each institution on Buddhism and East Asian cultures.
Lecture Series funding to sponsor three lectures on Buddhist Studies.
Graduate student fellowships on East Asian Buddhism to support students from Greater China who are regularly enrolled in graduate programs at participating units at these member universities.
UBC is responsible for coordinating the network and managing communications between the donor and partner universities, as well as organizes the network's annual donor reports. Decisions are guided by a Steering Committee comprised of representatives (in the order of entering this network) from the participating units at these member universities:
Zhan Ru (Peking)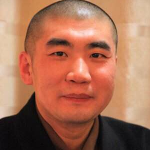 Zhan Ru is a Professor in Peking University's School of Foreign Languages. Additionally, he is a vice president of the Buddhist Association of China and vice president of the Peking University Orientalism Research Institute. His areas of research include: Buddhist and Buddhist literature, the Indian Ministry of Buddhism, Dunhuang Buddhism, Buddhist system.
Jinhua Chen (UBC)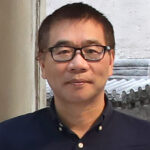 Jinhua Chen is a professor of East Asian intellectual history (particularly religions) at the University of British Columbia, where he also served as the Canada Research Chair in East Asian Buddhism (2001-2011). He has received numerous grants and awards from major funding agencies for his work on East Asian state-church relationships, monastic (hagio-)biographical literature, Buddhist sacred sites, relic veneration, Buddhism and technological innovation in medieval China, and Buddhist translations. Dr. Chen is a prolific author, having published six monographs, and co-edited seven books, and written over fifty book chapters and journal articles.
Michael Friedrich (Hamburg)


Professor Friedrich is a professor in the Numata Center for Buddhist Studies. His main fields of research include Chinese Buddhism in the context of Chinese intellectual history, in particular the formative period up to the 6th century, and the historiography of Chinese Buddhism in modern and contemporary China. He also advises several MA and PhD projects and is head of the SFB 950: Manuskriptkulturen in Asien, Afrika und Europa.
Stephen Teiser (Princeton)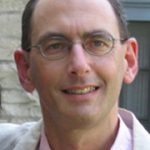 Stephen F. Teiser is D. T. Suzuki Professor in Buddhist Studies and Professor of Religion in the Department of Religion at Princeton University. His work traces the interaction between cultures using textual, artistic, and material remains from the Silk Road, specializing in Buddhism and Chinese religions. He also serves as director of Princeton's interdepartmental Program in East Asian Studies, and in 2014 he received the Graduate Mentoring Award in the Humanities from Princeton University's McGraw Center for Teaching and Learning. He has also edited several books, including Readings of the Platform Sūtra (2012) and Readings of the Lotus Sūtra (2009).
Ulrike Roesler (Oxford, interim representative)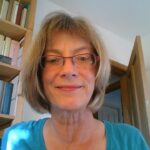 Ulrike Roesler is Professor of Tibetan and Himalayan Studies at the University of Oxford. With a background in Indian and Tibetan Studies, she is interested in the transmission of Buddhism from India to the Tibetan plateau, and the developments in Tibetan Buddhism particularly in the formative period of the 10th-15th centuries. She is also interested in Tibetan Buddhist biographical writing and in Indian and Tibetan narrative literature. She is the founding director of the Tibetan and Himalayan Studies Centre at Wolfson College, Oxford, and served as co-editor of the Journal of the International Association of Buddhist Studies in 2014-2019.
♰ Stefano Zacchetti, in memoriam (Oxford)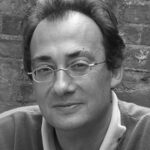 Dr. Stefano Zacchetti was the Yehan Numata Professor of Buddhist Studies and a fellow of Balliol College. His research interests included early Chinese Buddhist translations (2nd-5th centuries CE), Mahāyāna literature in Sanskrit and Chinese, the history of the Chinese Buddhist Canon, and Chinese Buddhism (particularly early Chinese Buddhist commentaries). Dr. Zacchetti's projects included work on the Larger Prajñāpāramitā: basic texts and commentaries (edition of the Gilgit manuscript of the Larger PP; study and translation of the Da zhidu lun 大智度論 T 1509), the development of early Buddhist exegetical literature in China, and the formation of the Chinese Buddhist canon.
Imre Galambos (Cambridge)

After having studied for several years in China (Tianjin) and Hungary, Imre Galambos received his PhD from UC Berkeley with a dissertation on the orthography of Chinese writing during the Warring States period. Following his graduation, he started working for the International Dunhuang Project at the British Library and became involved in the study of Dunhuang manuscripts and the manuscript culture of medieval China in general. After 10 years at the British Library, he moved to Cambridge in 2012.
Eric Greene (Yale)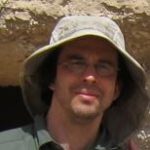 Eric Greene is an assistant professor of Religious Studies. He specializes in the history of medieval Chinese Buddhism, particularly the emergence of Chinese forms of Buddhism from the interaction between Indian Buddhism and indigenous Chinese culture. Much of his recent research has focused on Buddhist meditation practices, including the history of the transmission on Indian meditation practices to China, the development of distinctly Chinese forms of Buddhist meditation, and Buddhist rituals of confession and atonement. In addition to these topics, he has published articles on the early history of Chan (Zen) Buddhism, Buddhist paintings from the Silk Roads, and the influence of modern psychological terminology on the Western interpretation of Buddhism.
Robert Sharf (UC Berkeley)

Robert Sharf is D. H. Chen Distinguished Professor of Buddhist Studies in the Department of East Asian Languages and Cultures at the University of California, Berkeley. He works primarily in the area of medieval Chinese Buddhism (especially Chan), but also dabbles in Japanese Buddhism, Buddhist art, ritual studies, and methodological issues in the study of religion. In addition to his appointment in East Asian Languages and Cultures, he is Chair of the Center for Buddhist Studies at UC Berkeley. He also serves on the editorial boards of the Journal of the International Association of Buddhist Studies, the Journal for the Study of Chinese Religions, the Journal of Religion in Japan, and the Kuroda Institute Series published in conjunction with University of Hawai'i Press.
Eugene Wang (Harvard)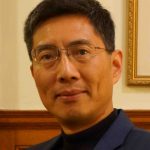 Eugene Y. Wang is the Abby Aldrich Rockefeller Professor of Asian Art, the founding Director of Harvard's CAMLab. A Guggenheim Fellow (2005), he is the art history editor of the Encyclopedia of Buddhism (2004). His extensive publications range from early Chinese to contemporary art. His book, Shaping the Lotus Sutra: Buddhist Visual Culture in Medieval China (2005), which received an academic award from Japan, explores Buddhist ways of worldmaking. He has served on advisory boards and review committees for the Center for Advanced Study in Visual Art, National Gallery of Art, Washington, DC, Getty Foundation, Mellon Foundation, etc. His current research focuses on cognitive study of art. He is working on a book on Sonic Painting, probing the unheard soundscape and voice effect in pictures. He is also the founding director of the Harvard FAS CAMLab (Chinese Art Media Lab). The lab explores multimedia storytelling and designs immersive artistic experience, turning humanistic research into creative sensorial media practice.
Guang Xing (HKU)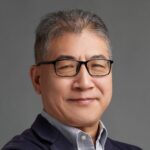 Guang Xing received his Ph.D. from School of Oriental and African Studies, the University of London. He is an Associate Professor and Director of the Centre of Buddhist Studies, The University of Hong Kong and Tung Lin Kok Yuen Canada Foundation Visiting Professor in Buddhism and Contemporary Society at the University of British Columbia, Vancouver 2007, Visiting Professor of Buddhist Studies at the Buddhist College of Singapore 2010-2014. His publications include The Concept of the Buddha: Its Evolution from Early Buddhism to the Trikaya Theory (Routledge 2005). He is currently working on two monographs "Filial Piety in Chinese Buddhism" which is complete and "Buddhism and Chinese Culture" and has published many papers such as "A Buddhist-Confucian Controversy on Filial Piety" in Journal of Chinese Philosophy, "Buddhist Impact on Chinese Culture" in Asian Philosophy, "The Teaching and Practice of Filial Piety in Buddhism" in Journal of Law and Religion, and "Filial Piety in Chinese Buddhism" in the Oxford Encyclopedia of Buddhism.
Menahem Blondheim (HUJ)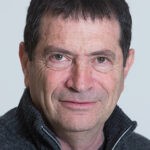 Menahem Blondheim is the Karl and Matilda Newhouse Professor of Communications in the departments of history and of communication at the Hebrew University of Jerusalem. His current research focuses on communications in world religions, and the communication of religion, over past and present media. He is currently the Academic Director of undergraduate studies at Hebrew University's Rothberg International School. Prior to that he served as Head of the Harry S. Truman Research Institute for the Advancement of Peace.
Program Co-Managers: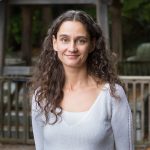 Vicky Baker (UBC): vicky.baker@ubc.ca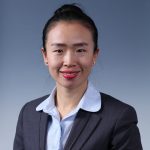 Lina Wang (National Library of China/Peking University): wang_shuwen@126.com
Communications Officer: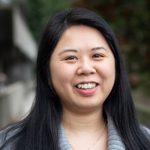 Carol Lee (UBC): carol.lee@ubc.ca
* By Greater China, we mean all the Chinese-speaking regions, including Mainland China, Taiwan, Hong Kong, Macau, and Singapore.