Click here to return to the main program page.
Please find course material for participants only here.
Segment 1
Seminar 1: Imre GALAMBOS (Cambridge): Tradition, innovation and interaction: Buddhist manuscript culture in medieval China

Introduction. Methodological discussion on the technologies of the book. The role of cultural interaction in innovation. Native invention vs. external influence. Limitations of the Sino-centric models.
New types of manuscripts in the ninth century. New book forms and their significance. Pothi, concertina and codex. When exactly do these appear? Where do they come from? Why do they spread? Do they remain or disappear?
The recycling of manuscripts. The scarcity of paper explanation; the being cut off from China explanation. Recycling vs. reuse. Why are manuscripts reused? What is the point?
Handwriting in Buddhist booklets. Multiple hands in the same manuscript. How can we tell? What is the point?
Reading session: Votive inscriptions about the Tibetan dominance.Inscriptions and colophons about falling into the hands of Tibetans and barbarians, wanting to go home.
Tibetan influences in Chinese manuscript from Dunhuang. Writing Chinese horizontally; use of the pen; use of the pothi form; mandalas and amulets;
Reading session: The hand in Buddhist colophons and inscriptions. Who wrote the colophons and inscriptions? How can we tell? Why does it matter? Are they different from the main text?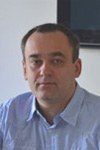 After having studied for several years in China (Tianjin) and Hungary, Imre Galambos received his Ph.D. from UC Berkeley with a dissertation on the orthography of Chinese writing during the Warring States period. Following his graduation he started working for the International Dunhuang Project at the British Library and became involved in the study of Dunhuang manuscripts and the manuscript culture of medieval China in general. After 10 years at the British Library, he moved to Cambridge in 2012.
Seminar 2: ZHAN Ru (Peking University) & CHEN Jinhua (UBC): Transborder and Transcultural Transmission of Buddhism: New Evidence and Perspectives 
"From Wu-Zhou Empire (655-705) to the An Lushan Rebellion (755-763): Chan Buddhism's Historical Turn and Its opportunities for Modernization" 百年的絢爛與哀婉:論武周帝國(655-705)、安史之亂 (755-763)、與禪宗的歷史性轉向與現代化契機 (1)
"From Wu-Zhou Empire (655-705) to the An Lushan Rebellion (755-763): Chan Buddhism's Historical Turn and Its opportunities for Modernization" 百年的絢爛與哀婉:論武周帝國(655-705)、安史之亂 (755-763)、與禪宗的歷史性轉向與現代化契機 (2)
"From Wu-Zhou Empire (655-705) to the An Lushan Rebellion (755-763): Chan Buddhism's Historical Turn and Its opportunities for Modernization" 百年的絢爛與哀婉:論武周帝國(655-705)、安史之亂 (755-763)、與禪宗的歷史性轉向與現代化契機 (3)
Nine Palaces 九宮 and Five Phases 五行: The Roles Played by Indigenous Chinese Intellectual Paradigms in the Reconstruction of Esoteric Buddhist Doctrines and Practices in East Asia
When and How Did the "Chinese" Prevail the "Barbarian": New Evidence and Perspectives for Esoteric Buddhism's Transmission to and Transformation in China (1)
When and How Did the "Chinese" Prevail the "Barbarian": New Evidence and Perspectives for Esoteric Buddhism's Transmission to and Transformation in China (2)
When the Marginal Became the Central: Borderland Complex in East Asian Buddhism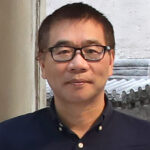 Jinhua Chen is Professor of East Asian intellectual history (particularly religions) at the University of British Columbia, where he also served as the Canada Research Chair in East Asian Buddhism (2001–2011). He has additionally taught short-term positions at the University of Virginia, the University of Tokyo, and Stanford University.As recipient of research grants and fellowships including Social Sciences and Humanities Research Council of Canada (SSHRC), Canada Research Chairs (CRC) Program, Killam Foundation, Peter Wall Institute for the Advanced Studies, Society for the Promotion of Buddhism (Bukkyō Dendō Kyōkai, BDK), Japan Society for the Promotion of Social Sciences (JSPS), Alexander von Humboldt Foundation and the Max Plank Institute, the Academy of Korean Studies, and most recently, the National Humanities Center, his research projects span from East Asian state-church relationships, to monastic (hagio/)biographical literature, Buddhist sacred sites, relic veneration, Buddhism and technological innovation in medieval China, and Buddhist translations. In addition to publishing five monographs, he has also co-edited five books. He has authored over fifty book chapters and journal articles. See more information on his current and forthcoming publications here.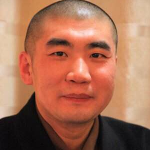 Zhan Ru is a Professor in Peking University's School of Foreign Languages. Additionally, he is a member of the Chinese People's Political Consultative Conference (CPPCC) National Committee, Vice President of the Buddhist Association of China and Vice President of the Peking University Orientalism Research Institute.
His areas of research include: Buddhist and Buddhist literature, the Indian Ministry of Buddhism, Dunhuang Buddhism, Buddhist system.
Lecture 1: June 27, 9:20am PST – Jacqueline STONE (Princeton): The Buddhahood of Ordinary People: Rethinking the Path in Japanese Tendai and Nichiren
According to the Mahāyāna sūtras, buddhahood is achieved only through long kalpas of effort. Many East Asian commentators were dismayed by so remote a vision of the goal and sought more readily accessible modes of liberation. In medieval Japan, scholar-monks within the Tendai school developed the doctrine of original enlightenment (hongaku hōmon), which asserts that ordinary persons can realize buddhahood just as they are, without eradicating delusion or cultivating merit. Central to this claim was a conceptual reversal of the relationship between practice and attainment, in which buddhahood is no longer the future goal of practice but its ground, and practice is not the means to achieve buddhahood but its primary expression. This concept was appropriated across sectarian traditions, as illustrated by the teacher Nichiren (1222-1282), who drew on it to assert the sole efficacy of the Lotus Sūtra in the present, degenerate era and to reconceive the bodhisattva path.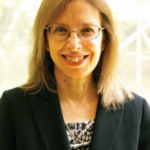 Jacqueline Stone is professor emerita in the Department of Religion at Princeton University, where she taught Buddhism and Japanese Religion for almost thirty years.  Her chief research field is Japanese Buddhism of the medieval and modern periods. Her current research interests include traditions of the Lotus Sutra, particularly Tendai and Nichiren; the role of Buddhism in premodern Japanese identity formation; and modern reinterpretations of Buddhist thought. Her books include Original Enlightenment and the Transformation of Medieval Japanese Buddhism  (2001 American Academy of Religion Award for Excellence in the Study of Religion, Historical Studies category) and Right Thoughts at the Last Moment: Buddhism and Deathbed Practices in Early Medieval Japan (2017 Toshihide Numata Book Award); she has also co-edited several volumes of essays on the Lotus Sūtra and on death and dying in Buddhism. Stone has  been president of the Society for the Study of Japanese Religions and co-chair of the Buddhism section of the American Academy of Religion. Currently she is vice president of the editorial board of the Kuroda Institute for the Study of Buddhism and serves on the international advisory board of the Japanese Journal of Religious Studies.
Lecture 2: June 28 6:00am PST – SHENG Kai (Tsing-hua University): Meliorism, Concretization, and Ritualization: Three Historical Characteristics of the Faith Construction in Chinese Buddhism | 淑世主義、具象化與禮制化:漢傳佛教信仰建構的三種歷史特質
漢傳佛教信仰價值與信仰表達方式,既繼承了印度佛教的觀念與生活,更受到中華文明的影響。漢傳佛教在信仰價值方面,強調時空觀念的現世化,關切現世生活,注重與宗法精神相融合,體現出「淑世化」的特質;在信仰對象方面,集中在舍利崇拜、佛塔供養、石經雕刻與四大名山,體現了空間主義的具象化;在信仰表達方式上,禮製作為表達規範與途徑,體現在國家佛教、儀軌製作與結社集會的信仰活動中。所以,漢傳佛教信仰是佛教文明與中華文明融匯的產物,其價值觀念與社會生活最終皆是中華文明的組成部分。
On the views about religious values and methods to express faith, Han Buddhism not only inherits the ideas and lifestyle of Indian Buddhism, but also receives influences from Chinese traditional culture. On religious values, Han Buddhism, showing a characteristic of meliorism, especially values this-worldliness on temporal and spatial problems, cares about this-worldly life and emphasizes the integration with patriarchal spirit. On the objects of faith, Han Buddhism, showing a characteristic of concretization on spatialism, concentrates on the worship of relics, pagodas, carved stone scriptures and four holy mountains. On the expressing methods, ritualism, as a normative expressing method, is revealed in national Buddhism, as well as the religious activities of inventing rituals, setting up associations, and gathering together. Therefore, Han Buddhist faith is an outcome of the integration of Buddhist culture and Chinese traditional culture. The value system and social life of Han Buddhism are constituents of Chinese civilization.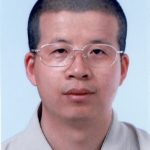 Ven. Dr. Sheng Kai is a Professor in the Philosophy Department of Tsinghua University, the Executive director of the Buddhist Association of China, and a Graduate Teacher of Buddhist Academy of Putuo Mount, Zhejiang Province. In 2008, he was the Associate professor of Philosophy Department of Nanjing University.
He studied in the Buddhist Academy of China, Nanjing University, attained MPhil (Nanjing University) in 2002, PhD (Nanjing University) in 2005, and finished Postdoctoral study in Tsinghua University in 2007.
He is the author of following books: (1.)The Buddhist Ritual of China, (2) Study on the Confessional Ritual of Chinese Buddhism, (3) The Buddhist Confessional Thought, (4) Study on the School of Mahayana-samuparigraha-sastra. He specializes in Buddhist Confession, Buddhist Pure Land Thought, Yogacara Buddism and Tathagatagarbha Buddhism.
Lecture 3: June 29 – 9:20am PST Anne BLACKBURN (Cornell): Statecraft in the Pali World, 1200-1500
Drawing from my current book project, this lecture explores interconnections between new currents in the intellectual history of the Pali world and experimental forms of statecraft during the early part of the second millennium A.D. Examples are drawn from Bago (Pegu), Sukhothai, and Dambadeṇiya.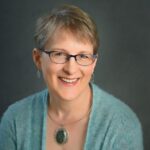 Anne M. Blackburn is Professor of South Asia Studies and Buddhist Studies in the Department of Asian Studies, and Director of the Cornell South Asia Program.  She taught at the University of South Carolina before joining Cornell's faculty. Blackburn received her BA from Swarthmore College, and MA and PhD degrees from the University of Chicago. Blackburn studies Buddhism in South and Southeast Asia at the intersection of literary studies, intellectual history, and political economy, with a particular interest in Buddhist circulations (intellectual, monastic institutional, political, and trade) involving locations now known as Sri Lanka, India, Burma, and Thailand. Her publications include Buddhist Learning and Textual Practice in Eighteenth-Century Lankan Monastic Culture (Princeton, 2001), Locations of Buddhism: Colonialism and Modernity in Sri Lanka (Chicago, 2010), "Buddhist Connections in the Indian Ocean" (JESHO, 2015), and "Buddhist Technologies of Statecraft and Millenial Moments," (History and Theory, 2017).  Research towards her current book project, Making Buddhist Kingdoms Across the Indian Ocean, 1200-1500, was supported by an ACLS Fellowship. 
Lecture 4: June 30 – 9:20am PST Ulrike Roesler (Oxford): Monasteries and Geomancy in Tibet: The Case of Reting Monastery
Tibet has a long-standing tradition of mountain worship, beliefs in deities and spirits inhabiting nature, and geomantic interpretations of the natural landscape. When Buddhism arrived on the Tibetan plateau, these indigenous ideas about sacred landscapes and mountain gods were integrated into the Buddhist worldview and blended with Indian Buddhist concepts, such as the maṇḍala, as well as Chinese traditions of geomancy.
This lecture will begin by introducing indigenous Tibetan notions of sacred landscapes. It will then explore how they were integrated into Tibetan Buddhism and applied to Buddhist sacred sites. This will be illustrated by a case study: Reting Monastery, established in central Tibet in 1056/57. The early legends about its foundation exhibit a unique blend of Tibetan, Indian, and Chinese elements and provide fascinating insights into the adoption and adaptation of Buddhism on the Tibetan plateau.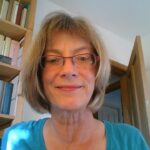 Ulrike Roesler is Professor of Tibetan and Himalayan Studies at the University of Oxford. Before joining Oxford in this role, she obtained her PhD in Indian Studies in Germany, taught Indian and Tibetan Studies at the Universities of Marburg and Freiburg in Germany, and was the first Numata Lecturer in Buddhist Studies at Oxford (2005-07). Her research interests include the transmission of Buddhism from India to Tibet as well as Tibetan historiography, biographical writing, and narrative literature. Her book publications include Lives Lived, Lives Imagined: Biography in the Buddhist Traditions (ed. with L. Covill and S. Shaw, 2010), a study of the 11th century Buddhist master Po to ba Rin chen gsal (Frühe Quellen zum buddhistischen Stufenweg in Tibet, 2011), and Tibetan and Himalayan Healing (ed. with Ch. Ramble, 2015).
Segment 2
Seminar 3: Stephen TEISER (Princeton): Medieval Chinese Buddhist Ritual 
Cultures of Healing in Medieval China
The Life Cycle of the Dunhuang Manuscripts
The Literary Style of Chinese Buddhist Healing Liturgies
Text Reading
Text Reading
Text Reading
Text Reading & Conclusions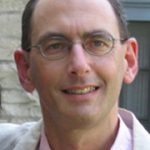 Stephen F. Teiser is D. T. Suzuki Professor in Buddhist Studies and Professor of Religion in the Department of Religion at Princeton University. His work traces the interaction between cultures using textual, artistic, and material remains from the Silk Road, specializing in Buddhism and Chinese religions. His forthcoming monograph from Sanlian Publishers, based on the 2014 Guanghua Lectures in the Humanities at Fudan University, is entitled 儀禮與佛教研究 (Ritual and the Study of Buddhism). He also serves as Director of Princeton's interdepartmental Program in East Asian Studies, and in 2014 he received the Graduate Mentoring Award in the Humanities from Princeton University's McGraw Center for Teaching and Learning.
Teiser's previous work appeared in three monographs: Reinventing the Wheel: Paintings of Rebirth in Medieval Buddhist Temples (2006), awarded the Prix Stanislas Julien by the Académie des Inscriptions et Belles Lettres, Institut de France; "The Scripture on the Ten Kings" and the Making of Purgatory in Medieval Chinese Buddhism (1994), awarded the Joseph Levenson Book Prize (pre-twentieth century) in Chinese Studies by the AAS; and The Ghost Festival in Medieval China (1988), awarded the prize in History of Religions by the ACLS. He has also edited several books, including Readings of the Platform Sūtra (2012) and Readings of the Lotus Sūtra (2009).
Seminar 4: Eugene WANG (Harvard): Buddhist Art of China 
Why Buddhist Art is So Special and How to Read It?
Buddhist Topography (1)
Buddhist Topography (2)
Body and Body Politics: Famensi 法门寺
Ritual Practice without Practitioner: Ruiguangsi 瑞光寺
What is Chinese Chan painting 禪畫? Or How to Visualize the Heart Sutra?
Sight and Site: Worldmaking Around Pagoda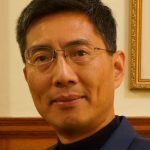 Eugene Y. Wang is the Abby Aldrich Rockefeller Professor of Asian Art. A Guggenheim Fellow (2005), he is the art history editor of the Encyclopedia of Buddhism (2004). His extensive publications range from early Chinese to contemporary art. His book, Shaping the Lotus Sutra: Buddhist Visual Culture in Medieval China (2005), which received an academic award from Japan, explores Buddhist ways of worldmaking.
He has served on advisory boards and review committees for the Center for Advanced Study in Visual Art, National Gallery of Art, Washington, DC, Getty Foundation, Mellon Foundation, etc. His current research focuses on cognitive study of art. He is working on a book on Sonic Painting, probing the unheard soundscape and voice effect in pictures.
He is also the founding director of the Harvard FAS CAMLab (Chinese Art Media Lab). The lab explores multimedia storytelling and designs immersive artistic experience, turning humanistic research into creative sensorial media practice.