Dunhuang & Silk Road Seminar Series, 2021
Dates: Lent Term (January-March 2021)
Venue: Online via Zoom
We hold a series of talks each term whose overall theme links with Dunhuang and the Silk Road.
These take place via Zoom on Thursdays and require pre-registration. All talks will begin at 5pm GMT, lasting an hour with time allocated afterwards for questions, debate, and discussion.
We welcome listeners from all fields who feel that these talks may help their own research or who are curious to know about the diverse topics covered.
This seminar series is organised by Dr Imre Galambos with the generous support of the Glorisun Global Network.
Please see the original Dunhuang Seminar Series homepage here for the latest term of 2021 (Lent).
Seminar Schedule
Thursday, 21st January, 2021
Prof. Aleksandr Naymark, Hofstra University, New York
Contours of Early Sogdian History as Revealed by Recent Numismatic and Archaeological Research (4th century BCE-6th century CE)
Thursday, 28th January, 2021
No seminar is planned for this week

Thursday, 4th February, 2021
Dr Paul Anderson, University of Cambridge
Beyond the Silk Road: Yiwu and Commercial Connectivities across Eurasia
Thursday, 11th February, 2021
Dr Christopher Foster, University of Oxford
A Han Primer in Jingjue Kingdom: Its Identification and Contextualization
Thursday, 18th February, 2021
Dr Simone-Christiane Raschmann, Göttingen Academy of Sciences
Remnants of Old Uyghur Literature in the Berlin Turfan Collection
Thursday, 25th February, 2021
No seminar is planned for this week

Thursday, 4th March, 2021
Tomas Larsen Høisæter, University of Bergen
Silk Roads seen from Kroraina: The Economic Landscape of an Oasis Kingdom in the Tarim Basin in the Third and Fourth Centuries CE
Thursday, 11th March, 2021
Flavia Fang, University of Cambridge
Chang'an, Damascus, and Venice: Tracing the Cultural Legacy of Tang Spherical Incense Burners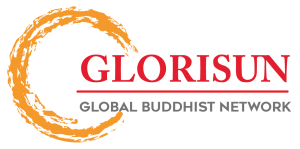 Sponsored by the Glorisun Global Network for Buddhist Studies and organized by the Faculty of Asian and Middle Eastern Studies at University of Cambridge.