Dunhuang & Silk Road Seminar Series, 2020
Dates: Michaelmas Term (October-December 2020)
Venue: Online via Zoom
We hold a series of talks each term whose overall theme links with Dunhuang and the Silk Road.
These take place via Zoom on Thursdays. Unless stated otherwise below, the talks will begin at 1:30pm, lasting an hour with time allocated afterwards for questions, debate, and discussion.
We welcome listeners from all fields who feel that these talks may help their own research or who are curious to know about the diverse topics covered.
This seminar series is organised by Dr Imre Galambos with the generous support of the Glorisun Global Network.
Please see the original Dunhuang Seminar Series homepage here for the latest term of 2020 (Michaelmas).
Seminar Schedule
Thursday, 22nd October, 2020
Dr Zhang Daying, Qingdao University of Technology
The Silk Road and Erya
Thursday, 29th October, 2020
Dr Imre Galambos, University of Cambridge
Afterlife of a Poem from Dunhuang
Thursday, 5th November, 2020
Prof. Charles Sanft, University of Tennessee
Han and Qiang Interactions in the Hexi Region as visible in Texts from Xuanquanzhi
Thursday, 12th November, 2020
Prof Carmen Meinert, Ruhr-Universität Bochum
Travelling on the Buddhist Road: Aspects of a Research Programme to Explore the Spread of Buddhism in Eastern Central Asian
Thursday, 19th November, 2020
Dr Kōichi Kitsudō, Ryūkoku University
Maitreya dwelling on the top of Mt. Sanwei: Transmission of a Buddhist image of the Song Dynasty
Thursday, 26th November, 2020
Prof. Joachim Gentz, University of Edinburgh
Textual Bonding in Early Chinese Manuscripts
Thursday, 3rd December, 2020 at 5pm
Please note the unusual start time of this session
Prof. Susan Huang, Rice University
Elite Uighurs as Cultural Middlemen of Buddhist Books and Woodcuts in the Mongol Empire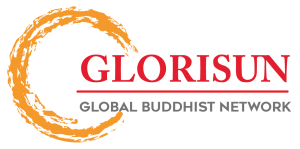 Sponsored by the Glorisun Global Network for Buddhist Studies and organized by the Faculty of Asian and Middle Eastern Studies at University of Cambridge.