The Glorisun Global Network for Buddhist Studies and Tianzhu Global Network for the Study of Buddhist Cultures are proud to present a four-day lecture series hosted by the CAMLab program at Harvard University.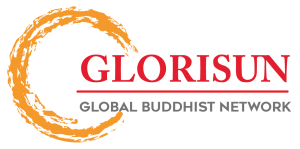 Speaker: Shunlai YAO 姚顺涞 (Research Center of Hui-Style Architecture and Engineering, Anhui)
Date: 1- 3 pm, Monday – Thursday, August 5 – 8, 2019
Location: Sackler Building 427, Harvard University
Lecture Schedule
Monday, August 5: 1-3 pm
"The Culture of Hui-style Architecture"
"Brief Analysis of Hui-style Classical Garden"
Tuesday, August 6: 11 am-12 pm
"The Fengshui Environment Construction of Ancient Villages in Huizhou"
Wednesday, August 7: 1-3 pm
"Huizhou Ancestral Halls"
"The Memorial Arches in Huizhou"
Thursday, August 8: 1-3 pm
"Decorative Techniques of Huizhou Architecture (Three Types of Huizhou-Style Carving and Colored-Painting)"
"Protection and Transformation of Traditional Architecture—Huizhou-Style Architecture as an Example"
About the Speaker:
Shunlai Yao  姚顺涞
Senior Research Fellow in Hui-Style Techniques at Research Center of Hui-Style Architecture and Engineering, Anhui
Research Fellow at Data Center of Hui-Style Architecture, Anhui
Founder of Society for the Study of Chinese Architecture-Huizhou
Specialist at China National Arts Fund
An expert in Hui-style architecture, Yao Shunlai has performed as director of the renovation program of the World Cultural Heritage—Ancient Villages in Southern Anhui-Xidi and Hongcun. He also served as an engineering specialist in the relocation and re-erection project of Yin Yu Tang House as part of the U.S.-China Communication Program. Yao also launched and designed the Gites de France Tangmo ("Tangmo French Family Hotel"), and has been in charge of multiple preservation projects of historical sites such as Tangyue Arch Group and ancient villages of Hongcun, Xidi.