Flowers Perfuming Sesame: How the Yogācāras Developed the Idea of Simultaneous Perfuming/Impregnation of Phenomena
by Dr. Gao Mingyuan, Ph.D. (Kelaniya)

Lecture 5 of New Frontiers in Buddhist Studies Online Series
Click here for the original event post.
Date: Dec 11, 2020
Time: 6:30-8:00 pm (HKT)
Register and Join us on ZOOM
Please register at https://hkuems1.hku.hk/hkuems/ec_regform.aspx?guest=Y&UEID=72547
Registrants will receive the ZOOM meeting link
Abstract
Flowers perfuming sesame is used as a classical simile describing the Yogācāra doctrine of seeds being perfumed/impregnated by manifested dharmas. Asaṅga's Mahāyānasaṃgraha defines that the mechanism of perfuming/impregnation (vāsanā/paribhāvitatva) requires the co-existence of the perfumer and the perfumed. Accordingly, a seed must be simultaneous with the corresponding manifested dharma as its fruit. A question arises here as to how a seed could be understood as having a simultaneous fruit, which is contradictory to common sense. Besides, it is noted that the simile of flowers perfuming sesame is also employed in the Sarvāstivāda Abhidharmas in the context of meditation. This lecture is an inquiry into the mechanism of perfuming and aims to answer how the Yogācāras could have adapted the Abhidharma doctrine of meditative perfuming for their doctrine of mere-cognition (vijñaptimātratā).
About the speaker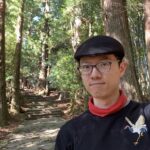 Dr. Gao Mingyuan got his Ph.D. degree under the supervision of Ven. Prof. K. L. Dhammajoti. His Ph.D. thesis, The Buddhist Concept of Vāsanā: From Abhidharma to Early Yogācāra, won the 2020 Khyentse Foundation Award for Outstanding Ph.D. Dissertation in Buddhist Studies. His research is mainly based on Abhidharma and Yogācāra texts in Sanskrit, Tibetan, and Classical Chinese. He is currently serving as an honorary lecturer at Centre of Buddhist Studies, The University of Hong Kong.