Administrative Centre, Subversive Margin: the Interplay of Theocracy and Tantrism in the Tibetan Medical Tradition
by Dr. Tony K.M. Chui, Ph.D. (HK)
Lecture 2 of New Frontiers in Buddhist Studies Online Series
Click here for the original event post.
Click here for the online ZOOM lecture recording.
Date: Nov 27, 2020
Time: 6:30-8:00 pm (HKT)
Abstract
The practice of medicine has to be effective, and competently administered, otherwise lives will be endangered. In the Tibetan medical tradition, rigorous systems have been established within the tradition to prevent incompetent practice leading to negative outcomes for patients and to ensure that medical knowledge is transmitted properly. Following the institutionalization of Tibetan medicine in the 17th century, medical practice has been considered part of tantric Buddhist practice and as such has been conceptualised in a restricted way. Secret medicinal formulations and substances empowered with specific properties were frequently used to boost their potency. While merit, considered in the Buddhist worldview as spiritual progress, is gained by practitioners for healing patients, corresponding spiritual retribution can result from unauthorised or substandard in the tantric context of medical practice. On the one hand, tantric strictures ensure that medicine is practiced to high standards with proper safety measures. On the other hand, it means that medicine is kept as elite knowledge restricted to tantric adepts. The act of healing submits to a central authority and the room for unapproved practice is narrow. This paper examines the constraints embedded within the medical texts written at the time of the 5th Dalai Lama. These constraints, which are typical of those associated with tantric teachings, represented a vital component in the ability of the authorities of the Lcags po ri Medical School to control medical practice under the 5th Dalai Lama's theocratic regime.
About the speaker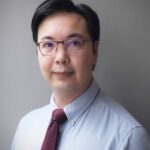 Dr. Tony Chui obtained his B.Sc. in Human Biology at the University of Toronto, following which he received his M.Phil. in Neurobiology from the Faculty of Medicine and a Master of Buddhist Studies from the Centre of Buddhist Studies at the University of Hong Kong. Pursuing his research into Tibetan modes of healing the 'life-wind' illness, he received his Ph.D. from the same University. As a project associate of the Institute for Social Anthropology at the Austrian Academy of Sciences and an honorary lecturer at the University of Hong Kong, his current research interests focus on the impact of religious worldview on the conceptualization and management of illness.