Scholars visiting UBC
Aug 2018 – Aug 2019. LI Huqun (China University of Political Science and Law)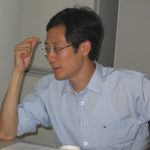 Prof Huqun Li is an Associate Professor in the Department of Philosophy in the School of Humanities at China University of Political Science and Law. He obtained his BA from Shandong University in 1996 and his MA and PhD from Peking University, graduating in 2004. He then became a Postdoctoral Fellow at Tsinghua University 2006-2008. Additionally, he was a visiting scholar at Ghent Univresity in 2011. Dr. Li's areas of specialization include Chinese Philosophy, Buddhism, Confucian Philosophy in Modern and Contemporary China, Philosophy of Religion, Chinese Arts (especially Guqin (Zither) and Kunqu Opera). He has written two books – Traditional Confucianism&Buddhism and modern society (2018) and Lectures on Chinese philosophy (2018), as well as several peer-reviewed articles.
Oct 2018. XUAN Fang (Academy for Advanced study of Religion, RUC)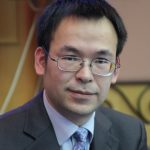 Prof. Fang Xuan is a research fellow in the Institute for Advanced Studies in Religion, Renmin University of China, as well as the executive member of Journal of Religion. His main academic interests focuses on Chinese Buddhist meditative tradition and Modern Chinese Buddhism particularly Humanistic Buddhism (Renjian fojiao), in which fields he published a book and more 40 articles including:
——《汉魏两晋禅学研究》(A Study of the Theory and Practice of Buddhist meditation in Han, Wei and Jin Dynasty),
——《鸠摩罗什所译禅经考辨》(A Critical Examination to the Meditative Scriptures Contributed to Kumarajiva's Translation),
——《支遁:禅学史肖像的重塑》(Repainting the Portrait of Zhidun in Buddhist Meditative History)
——《人间正道是沧桑——后印顺时代的台湾人间佛教》(Humanistic Buddhism in Taiwan at the Post-Yinshun Age)
——《作为方法的印顺——问题意识、诠释效应及其它》(Yinshun As Methodology: Problematique,Hermeneutic Effects and Else)
——《人间佛教理论的形成与完善:从太虚到印顺》(The formation and improvement of the theory of Humanistic Buddhism: from Taixu to Yinshun)
He is also the guest professor of many Buddhist academic institutes such as Institute of Chinese Buddhist Culture, Institute of Peking Buddhist Culture, Peking University, Chinese University of Hong Kong, Xiamen University, Yunnan University.
While visiting UBC, Prof Xuan Fang delivered a lecture titled "From Tranquility (ji 寂) to Illumination(zhao 照): The Jizhao Temple in the Context of Social Changes in Dali Prefecture".
Oct 2018. Gong Jun (Sun Yat-Sen University)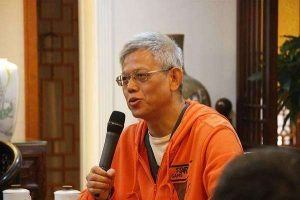 Prof. GONG Jun 龔隽 is currently based in the Department of Philosophy at Sun Yat-sen University (Guangzhou, China). His research interest covers Chan Buddhism, the intellectual history of Chinese Buddhism, and Chinese philosophy. Born in 1964 in Jiangxi, China, Gong studied philosophy and Buddhism at Wuhan University and East China Normal University in Shanghai. Having finished his PhD, Gong started his academic career at South China Normal University in Guangzhou in 1993, and then moved to Sun Yat-sen University in 2001. He stayed one year at Harvard University (2002-2003) as Harvard-Yenching visiting scholar. Being solidly trained in both Chinese philosophy and Buddhist literature, Gong has authored a number of influential monographs such as Dacheng qixin lun yu Foxue zhongguohua 大乘起信論與佛學中國化 (The Awakening of Faith and Sinolization of Buddhism, 2001), and Chanshi gouchen 禅史鈎沉 (Essays Investigating the Hidden Historical Facts about Chan Buddhism, 2006), etc. Overall, Gong's work demonstrates a very fine combination of philosophical debates with textual analysis. He also dedicates to dealing with methodological issues, his Zhongguo Chanxue yanjiu rumen 中國禅學研究入門 (Introduction to the studies in Chinese Chan Buddhism; 2009; co-authored with CHEN Jidong 陳繼東), for instance, offers methodological guidance and is deemed a must for junior researchers in this field.
July – Aug 2018. Weijen Teng 鄧偉仁 (Dharma Drum Institute)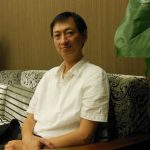 Prof. Wei-jen TENG currently teaches at Dharma Drum Institute of Liberal Arts, Taiwan. He completed his BA degree in Pali and Theravada Buddhism at University of Kelaniya, Sri Lanka, MA in Sanskrit at University of Poona, India. He then enrolled in another MA program in Religious Studies at University of Chicago, and lastly received his Ph.D. in Religious Studies at Harvard University. Prof. Teng's research interests include Buddhist Theory of Mind and Meditation, Intellectual History of Chinese Buddhism, and more recently Buddhism and modernity.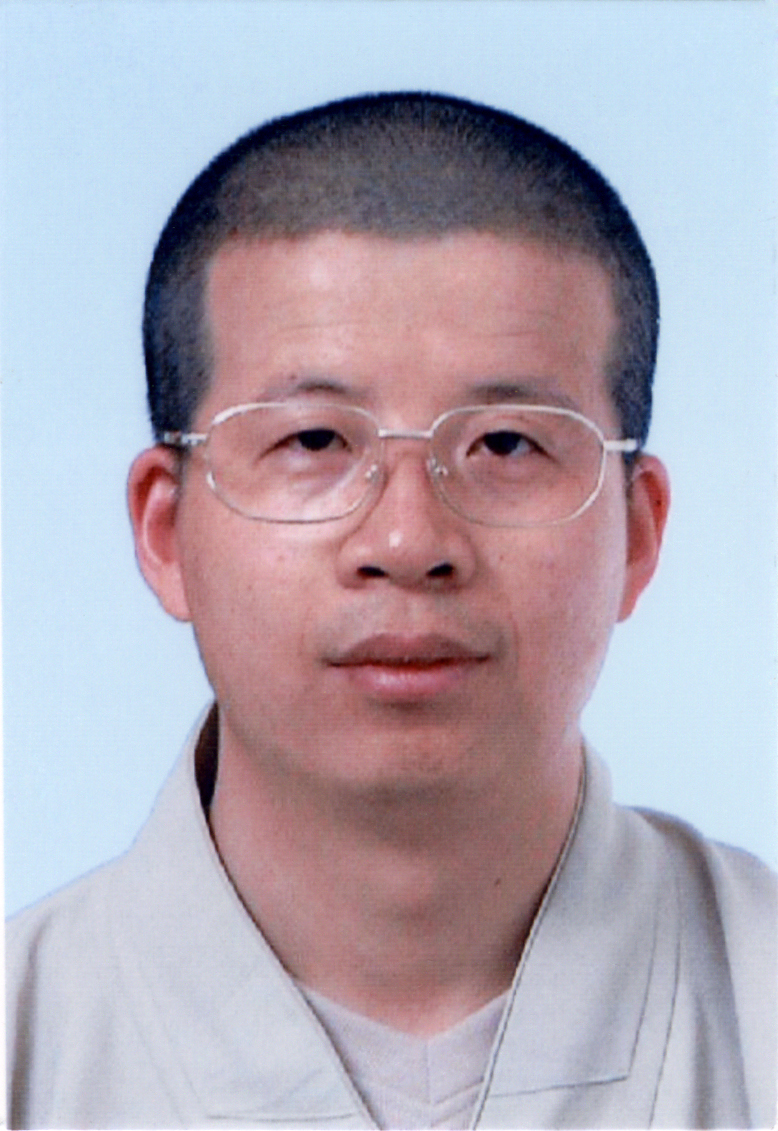 Ven. Dr. Sheng Kai is a Professor in the Philosophy Department of Tsinghua University, the Executive director of the Buddhist Association of China, and a Graduate Teacher of Buddhist Academy of Putuo Mount, Zhejiang Province. In 2008, he was the Associate professor of Philosophy Department of Nanjing University. He studied in the Buddhist Academy of China, Nanjing University, attained MPhil (Nanjing University) in 2002, PhD (Nanjing University) in 2005, and finished Postdoctoral study in Tsinghua University in 2007.
He is the author of following books: (1.)The Buddhist Ritual of China, (2) Study on the Confessional Ritual of Chinese Buddhism, (3) The Buddhist Confessional Thought, (4) Study on the School of Mahayana-samuparigraha-sastra. He specializes in Buddhist Confession, Buddhist Pure Land Thought, Yogacara Buddism and Tathagatagarbha Buddhism.
While visiting North America, Ven. Dr. Sheng Kai delivered a lecture entitled "The Philosophy and Practice of Buddhist Confession in the Song Dynasty", at UBC, and also at partner universities Princeton and Yale.
Scholars visiting Cambridge University
September – December 2018.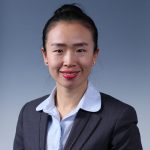 Lina Wang is currently an Associate Professor of National Library of China 國家圖書館. She obtained a PhD degree of Literature from NanKai University 南開大學 in 2012 and a Post-doctoral degree of Philosophy and Religious Studies from Peking University in 2015. She serves as an Editorial Board Member of Hualin boshi wenku 華林博士文庫 (Hualin Doctoral Dissertation Series) and is Associate Editor-in-chief of Fojiaoshi yanjiu 佛教史研究 (Historical Studies of Buddhism). Her research focuses on Buddhism and Buddhist Literature, and Buddha's Biographies Literature. Specifically, she is in charge of the "Research on the Da Jianfusi Temple" (唐代長安大薦福寺研究) , part of theresearch on the Chang'an Buddhism and the Silk Road in the Tang Dynasty唐代長安佛教與絲綢之路(15AZJ003). She is also focused on "Research on the relationship between Japanese Buddhism and the Chinese Patriarchal Temples"日本佛教與我國佛教祖庭的歷史與當代交流,  part of the Study on the Patriarchal Temples in Chinese Buddhism (漢傳佛教祖庭問題研究),
Her major publications:
Study on the Gāthās in the Chinese Buddhist Scriptures (漢譯佛典偈頌研究 Beijing: The Commercial Press 商務印書館, 2016. It mainly discusses the meaning and style of the gāthās (verses) in Chinese Buddhist Scriptures, by focusing on the Dhammapada and the Buddhacarita, showing their influences on the famous Tang-dynasty poets like Bai Juyi 白居易.
"Tangdai Chang'an siyuan cangshu tanze" 唐代長安寺院藏書探賾 (Research of the Book Collection in Buddhist Temples of Tang Chang'an). Foxue yanjiu 佛學研究 (Buddhist Studies) 1 (2017): 161-168.
"Jisong hanyi kaobian" 偈頌涵義考辨 (Research of the Meaning of the Gāthā). Dongbei shida xuebao 東北師大學報 (Journal of Northeast Normal University) 2 (2015): 117-123.
"Fozhuan wenxue kaolun" 佛傳文學考論 (Research of Buddha's Biographical Literature). Anhui shifan daxue xuebao (Renwen sheke ban) 安徽師範大學學報(人文社科版) (Journal of Anhui Normal University [Hum.& Soc.Sci.]) 5 (2016): 544-550.
February – April 2017. Wang Yong (Zhejiang University)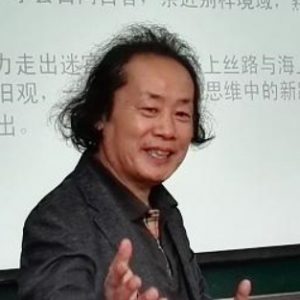 Dr. Wang Yong was born in April 1956. He served as Director of the Institute for the Study of Japanese Culture at Hangzhou University, the Director of the Institute for the Study of Japanese Culture at Zhejiang Gongshang University, and Professor in the Department of Chinese Language and Literature at Peking University. He taught in foreign universities such as Waseda University and Columbia University, among others. He is currently serving as Chair Professor of East Asian Studies, Director of the Institute for Japanese Culture Studies, as Vice President of Chinese Society for Historians of China's Foreign Relations, and the Chinese Association for Japanese Studies in adjunct.
Publications: Dr. Wang has worked on the history and culture of Japan and the history of cultural exchanges in East Asia, and created the theory of Book-Road. He has published forty-six books of various topics, of which twenty-two are published abroad, and has published more than one hundred papers.
Domestic Honors: He was awarded Second Prize of the First Outstanding Achievements of the Humanities and Social Sciences by the State Education Commission of the PRC for the book Studies on the Sino-Japanese Exchanges History of Ancient Chinese Books. He was also awarded Academic Gold Prize by the Asia Pacific Press Association (APPA) for the ten-volume book Great Series of the Sino-Japanese Exchanges History (Co-edited with Zhou Yiliang and Yan Shaodang). He was awarded Second Prize of National Excellent Ancient Books Award for the five-volume book Annotations and Researches on Records of Japan in Ancient Chinese Official Histories.
International Honors: Dr. Wang was the first Chinese scholar to be awarded the Ueno Gogatsu Japanese Culture Research Memorial Award for his series of Japanese works such as Kentoushi in Tang Vision. He also received the Japan Foundation Award in 2015, the third award-winning Chinese scholar after Xia Yan and Sun Pinghua, for originating the theory of Book-Road.
Research projects: He directed the Major Bidding Program for the National Social Science Foundation of China, a Major Program for Humanities and Social Science Base of the Ministry of Education of PRC, and the Major Project Translation and Publication of Chinese Cultural Works for the Information Office of the State Council of PRC. Dr. Wang also directed three Provincial-ministerial Major Programs. He assumed the role of Sub-project Leader of the Major Program for National Social Science Foundation of China, and of the Major Assigned Program for the Ministry of Foreign Affairs of PRC.
Dr. Wang has been committed to innovating the field of East Asian Studies by taking Chinese culture as the source, multiculturalism as the vision, Chinese Studies as the foundation, and comparative culturology as the method.
Scholars visiting Oxford University
October 2018-September 2019. XIANG Ben 象本 (Buddhist Academy of China 中國佛學院)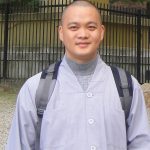 Born in 1977 in Anhui, China, Ven. Dr. Ben XIANG 象本 is a lecturer at the Buddhist Academy of China in Beijing, China. His research field is Indian Mahāyāna Buddhism. After graduating from high school, he became a Buddhist monk in 2000 and after completing his MA studies at the Buddhist Academy of China in 2008, he was employed by the Academy as a lecturer. In September 2010 he was invited to visit Bukkyō University in Kyoto, Japan as a visiting scholar (September, 2010-March, 2013). In April 2013, in order to conduct his researches on the Sanskrit text of the Bodhisattvapitaka Sutra (edited by Jens Braarvig at University of Oslo, Kazunobu Matsuda at Bukkyō University and others, but unpublished), he applied for and was admitted into the doctoral program at the Bukkyō University. He spent the following five years studying at the university, editing and translating the Sanskrit version of the Bodhisattvapitaka Sutra into Japanese, and combining the Chinese, and Tibetan versions of the Bodhisattvapitaka Sutra along with the translated Sanskrit text into one single text. In March 2018, he completed his Ph. D studies and was awarded his doctoral degree at the Bukkyō University. His recent publications include:
"The Problem in Xuanzang's Translation of the Chapter on the Four Immeasurables in the Bodhisattvapitaka Sutra," The Bulletin of the Association of Buddhist Studies, Bukkyo University, Vol. 22, March 2017, pp. 1-16;
"The Relationships among the Sanskrit Text of the Boddhisattvapitaka Sutra and its Parallel Chinese and Tibetan Translations," Bukkyō University Graduate School Review, 45, March 2017, pp. 49-64;
"The Relationships between the Sanskrit Text of the Boddhisattvapitaka Sutra and its Parallel Chinese Translations and the Tibetan Translation: Based on the Preceding Four Chapters, Chapter Ⅺ and Ⅻ Among the Four Versions," Indian and Buddhist Studies, Vol. 65, No.1, December 2016, pp.200-205.
April-June 2018. WEI Bin 魏斌 (Wuhan University 武漢大學)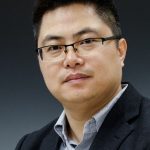 WEI Bin is professor of history at Wuhan University and selected scholar for Changjiang Scholars Program (Young Scholars), Ministry of Education of China (2017.4-). He studied at Wuhan University and received his B.A. from the Department of Library Science (1998), his M.A. and Ph.D. from the Department of History (2001, 2004). Since then he has been working at Wuhan University. His current research interests focus on two topics: 1) Regional History and Local Memory of Early Medieval China; 2) Cultural Landscapes of Mountains of Early Medieval China. His monograph History of the Six Dynasties "in Mountains" will be published soon by SDX Joint Publishing Company in Beijing, and he also published more than thirty essays. He has visited University of Oxford from late April to late June 2018 supported by the Glorisun Global Network.
December 2017. Funayama Toru (Kyoto University)
Funayama Toru, born in 1961, is currently a professor of Buddhist studies in the Institute for Research in Humanities, Kyoto University, Kyoto, Japan. His research mainly covers two different areas in the history of Buddhism. One is Chinese Buddhism from the fifth to seventh century, a period from the late Six Dynasties period up to early Tang; his focuses are on the formation of Chinese Buddhist translation and apocrypha, spread of the notion of Mahāyāna precepts, the exegetical tradition on the Mahāparinirvāṇa-sūtra, and more. The other is philological and philosophical issues in Buddhist epistemology and logic in India from the fifth to tenth century, particularly Kamalaśīla's (the late eighth century) theory of perception. In both areas, he is interested in the concept of saintliness as firmly related with the system of practice.
His most recent publications included the study and edition of the Fanwang jing: Higashi Ajia bukkyō no seikatsu kisoku Bonmō kyō: saiko no katachi to hatten no rekishi 東アジア仏教の生 活規則『梵網経』─最古の形と発展の歴史 (The Scripture of the Pure Divinities' Netted [Banners] (Fanwang jing), Mahayana Code for Daily Life in East Asian Buddhism: The Oldest Form and Its Historical Evolution), Kyoto: Rinsen shoten, 2017, 528 pages.
December 2017. Jonathan Silk (Leiden University)
Jonathan Silk, born in 1960, is Professor in the Study of Buddhism in the Leiden University Institute for Area Studies. He studied East Asian Studies at the Oberlin College in Ohio and subsequently Buddhist Studies at the University of Michigan. At the latter university he obtained his PhD in 1994 with the thesis: The Origins and Early History of the Mahāratnakūṭa Tradition of Mahāyāna Buddhism, With a Study of the Ratnarāśisūtra and Related Materials.
During his studies, Silk spent several years in Japan. After his PhD, he became Assistant Professor of Religious Studies at Grinnell College in Iowa and in 1995 in the Department of Comparative Religion of the Western Michigan University. From 1998 until 2002 he taught in the Department of Religious Studies at Yale University, and from 2002 in the Department of Asian Languages and Cultures of the University of California, Los Angeles (UCLA). Since 2007 he has been Professor in the study of Buddhism at Leiden. In 2010 he was awarded a VICI grant from the NWO (Dutch National Science Foundation) for the  project: "Buddhism and Social Justice." In 2016 he was elected as a member of the Royal Netherlands Academy of Arts and Sciences (Koninklijke Nederlandse Akademie van Wetenschappen [KNAW]). He is currently the principal investigator of the ERC Project "Open Philology," focusing on the Mahāratnakūṭa collection.
A workshop on the topic of "Mahāyāna and the Precepts: Readings from the Fanwan jing 梵網經 and the Baoliangju jing 寶梁聚經 (Ratnarāśisūtra)" (December 9, 2017, London) was led by Profs. Funayama Toru (Kyoto University) and Jonathan A. Silk (Leiden University). This workshop was partially supported by the Glorisun Fund.
Scholars visiting the University of California at Berkeley:
November, 2016-2017, Zhanru 湛如
Zhan Ru is the Vice President of the Institute of Oriental Studies, PKU and a Visiting Professor at the University of California, Berkeley. He is also a Committee Member of the CPPCC.
His research fields include: Buddhism and Buddhist Literature, Indian Sectarian Buddhism, Dunhuang Buddhism, Buddhist Regulation and Precepts.
Publications:
Dunhuang fojiao lüyi zhidu yanjiu敦煌佛教律儀制度研究 (Studies on Monastic Rules in Dunhuang Buddhism). Beijing: Zhonghua shuju 中華書局, 2003.
Jingfa yu Fota: Yindu zaoqi Fojiaoshi yanjiu净法與佛塔—印度早期佛教史研究 (Precepts and Pagodas: Studies on Early Indian Buddhism). Beijing: Zhonghua shuju 中華書局, 2007.
Chanyuan qinggui yanjiu yu jiaoshi「禪苑清規」研究與校釋 (Study and Critical Explanations for the Baizhang Zen Monastic Regulations). Beijing: Shangwu      yinshuguan 商務印書館, 2014.
Scholars visiting Princeton University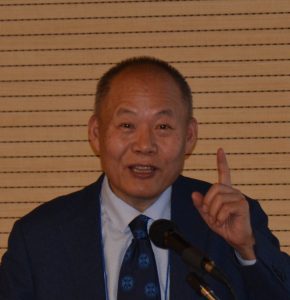 Prof. Hao is a senior professor of the School of History at Capital Normal University, also serving as the head of the university's Institute of Historical Studies. He received his doctorate in History in 1999 from the Department of History at Capital Normal University.
His main areas of research are Dunhuang Documents, Buddhism in China, and Chinese History, especially from the 3rd to 13th century. In the past few decades, he has published several monographs on various related topics, which include Zhonggu shiqi sheyi yanjiu 中古時期社邑研究 (The Study of Confraternities in Medieval China), Tang houqi Wudai Song chu Dunhuang sengni de shehui shenghuo 唐後期五代宋初敦煌僧尼的社會生活 (The Social Life of Buddhist Monks and Nuns in Dunhuang during the Late Tang, Five Dynasties, and the Early Song), Shishi xiejing: Dunhuang yishu 石室寫經——敦煌遺書 (Scriptural Manuscripts in Stone Chambers: Dunhuang Documents), Dunhuang de lishi he wenhua 敦煌的歷史和文化 (The History and Culture of Dunhuang) (co-author), and Dunhuang sheyi wenshu jijiao 敦煌社邑文書輯校 (A Critical Collection of Documents concerning Confraternities from Dunhuang) (co-author). In addition, he was the chief editor of Vol. 12-14 in a multi-volume collection of Dunhuang manuscripts which are preserved in the United Kingdom and have published a host of articles. His current primary work-in-progress is an investigation of Dunhuang documents kept in the U.K., with the goal of collecting and studying the data related to social history. This is one of the major research projects sponsored by the National Social Science Fund of China. The outcome of this project will be a 30-volume series Ying cang Dunhuang shehui lishi wenxian shilu 英藏敦煌社會歷史文獻釋錄 (Annotated Transcription of the Dunhuang Literature concerning Social History Preserved in the U. K.), of which 15 volumes have already been published.
He associates himself widely with academic institutions, serving as a chairman or committee member. These posts include President of the Institute of Dunhuang and Turfan Studies of China, Chief Editor of Dunhuang xue guoji lianluo weiyuanhui tongxun 敦煌學國際聯絡委員會通訊 (Newsletter of International Liaison Committee for Dunhuang Studies), chief editor of Dunhuang Tulufan yanjiu 敦煌吐鲁番研究 (Studies on Dunhuang and Turfan), and editorial member of Zhongguo shi yanjiu 中國史研究 (Journal of Chinese Historical Studies). He believes that exchange and collaboration beget academic passion and inspire new ideas, and have thus kept himself active in academic conferences and visits.
He began his teaching career at Beijing Teachers' College in 1986, and later joined Capital Normal University. In 1994, he was promoted to full professor for his special contributions in research and teaching. He has taught many courses for both graduate and undergraduate students, such as "Chinese pre-modern history", "The History of Sui, Tang, and the Five Dynasties", "Introduction to Tunhuangology", "Studies of Dunhuang Documents", "Topics in Historical Theories", to name but a few. He is frequently invited to teach courses in other universities both abroad and at home, such as Princeton University, Yale University, National Chung Cheng University, and Nanjing Normal University
While visiting Princeton, Prof Hao delivered a lecture titled "Rethinking the Structure and Typology of Liturgical Texts from Dunhuang 敦煌寫本齋文的分類、定名及其文本結構".
2017. WANG Bangwei 王邦維 (Peking University)
Bangwei WANG is professor and directors of the Research Centre of Eastern Literature, the Centre for India Studies and the Institute of Oriental Studies of Peking University, China. Since 1983 he has published a number of academic books and articles, mostly in Chinese in China, some also in English in Germany, France, India, Sweden, Estonia, Holland, Nepal and in Japanese in Japan. His research works cover textual studies of Buddhist literature, history of Buddhism and Sino-Indian cultural interactions. He is now a member of the Governing Board of Nalanda University in India.
Scholars visiting Yale University
April 2017. Jinping Wang (National University of Singapore):
Jinping Wang is an Assistant Professor of History at the National University of Singapore. She is a social-cultural-political historian of pre-modern China, and holds a PhD. from Yale University (2011). Before joining NUS, Dr. Wang was a postdoctoral fellow in the Department of East Asian Languages and Civilizations at University of Pennsylvania. Her research interests include Chinese history, Chinese religions, regional studies, and the Mongol-Yuan and Ming Empires. Her first book In the Wake of the Mongols: The Making of a New Social Order in North China, 1200-1600 will be published by the Harvard University Asia Center in 2018. Dr. Wang is currently working on two new projects, "Cultural history of Quanzhen Daoism" and "Empire on the Ground: A Social History of Ming-Mongol Relations in the Northern Frontiers." (photo and text from Prof. Wang's NUS official webpage: http://www.fas.nus.edu.sg/hist/About-Us/Faculty.html)
August-November 2017. Hao Chunwen (Capital Normal University):
Chunwen Hao is the Dean of the School of History and the Director of the History Institute at Capital Normal University. He is also the Chief Editor of Dunhuangxue guoji liangluo weiyuanhui tongxun 敦煌學國際聯絡委員會通訊 (Newsletter of International Liaison Committee for Dunhuang Studies) and Dunhuang Tulufan yanjiu 敦煌吐鲁番研究 (Studies on Dunhuang and Turfan). Dr. Hao's work focuses on the Dunhuang Manuscripts, Dunhuang Buddhism, and Chinese medieval history (3rd Century BC to 13th Century; Han to Song Dynasty). He is the Principal Investigator of a Chinese government-sponsored key project (国家社科基金重大项目). Vol 1-12 of Yingcang Dunhuang shehuilishi wenxianshilu 英藏敦煌社会历史文献释录 (The Collections of The Social and Historic Documents from Dunhuang Manuscripts in British Library) have been published in 2015 as part of the project, and the rest of the collection (30 volumes in total) will be published in different stages.
He delivered two lectures at Yale University:
"Interactions between Indian and Chinese Culture in Buddhist Monasteries in 9th-10th Century Dunhuang"
"Traditional Community Associations (she 社) and Buddhism in Medieval China"
He delivered a lecture at Yale University: "The Philosophy and Practice of Buddhist Confession in the Song Dynasty"