Dunhuang & Silk Road Seminar Series, 2020
Dates: Lent Term (January-March 2020)
Venue: University of Cambridge, Faculty of Asian and Middle Eastern Studies, Room 7
We hold a series of talks each term whose overall theme links with Dunhuang and the Silk Road. These take place in Room 7 on Thursdays. All talks will begin at 3pm, lasting an hour with time allocated afterwards for questions, debate, and discussion. We welcome listeners from all fields who feel that these talks may help their own research or who are curious to know about the diverse topics covered.
Please see the original Dunhuang Seminar Series homepage here for the latest term of 2020 (Lent).
Seminar Schedule
January 23, 2020
Dr Agnieszka Helman-Ważny (Centre for the Study of Manuscript Cultures, Hamburg and University of Warsaw): "Spread of Paper-making Technology along the Silk Road"
February 6, 2020
Professor Matteo Compareti (Shaanxi Normal University): The pre-Islamic Sogdian Painted Program at Afrasyab (Samarkand, Uzbekistan)
February 13, 2020
Dr Antonello Palumbo (School of Oriental & African Studies, University of London): The Scripture of Laozi Ascending in the West and Reforming the Aliens: Taoism, Manichaeism and Imperial Propaganda in Two Tang Manuscripts from Dunhuan
February 20, 2020
Dr. Lilla Russell-Smith (Asian Art Museum, Berlin): Do we (mis)understand "iconic images" from Dunhuang? The "Sogdian deities" Reexamined
February 27, 2020
Jing Feng (University of Cambridge): Revisiting the "Whirlwind Binding": Evidence from the Dunhuang Manuscripts
March 5, 2020
Dr. Dirk Meyer (University of Oxford): Reading the Shi (Verses) Manuscripts of Anhui Daxue
March 12, 2020
Dr. Brandon Dotson (Georgetown University): Strange Gods and Strange Objects: Dice Divination along the Silk Roads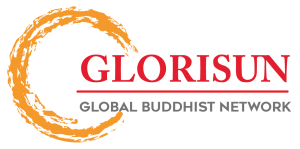 Sponsored by the Glorisun Global Network for Buddhist Studies and organized by the Faculty of Asian and Middle Eastern Studies at University of Cambridge.