Click here to return to the main program page.
Imre GALAMBOS (Cambridge)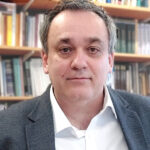 After having studied for several years in China (Tianjin) and Hungary, Imre Galambos received his Ph.D. from UC Berkeley with a dissertation on the orthography of Chinese writing during the Warring States period. Following his graduation he started working for the International Dunhuang Project at the British Library and became involved in the study of Dunhuang manuscripts and the manuscript culture of medieval China in general. After 10 years at the British Library, he moved to Cambridge in 2012.
Eric GREENE (Yale)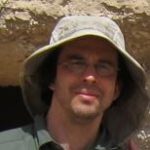 Eric Greene is Associate Professor of Religious Studies. He received his B.A. in Mathematics from Berkeley in 1998, followed by his M.A. (Asian Studies) and Ph.D. (Buddhist Studies) in 2012. He specializes in the history of medieval Chinese Buddhism, particularly the emergence of Chinese forms of Buddhism from the interaction between Indian Buddhism and indigenous Chinese culture. Much of his recent research has focused on Buddhist meditation practices, including the history of the transmission on Indian meditation practices to China, the development of distinctly Chinese forms of Buddhist meditation, and Buddhist rituals of confession and atonement. He is currently writing a book on the uses of meditative visionary experience as evidence of sanctity within early Chinese Buddhism. In addition to these topics, he has published articles on the early history of Chan (Zen) Buddhism, Buddhist paintings from the Silk Roads, and the influence of modern psychological terminology on the Western interpretation of Buddhism. He is also presently working on a new project concerning the practice of translation – from Indian languages to Chinese – in early Chinese Buddhism. He teaches undergraduate classes on Buddhism in East Asia, Zen Buddhism, ritual in East Asian Buddhism, and mysticism and meditation in Buddhism and East Asia, and graduate seminars on Chinese Buddhist studies and Chinese Buddhist texts.
Ann HEIRMAN (Ghent)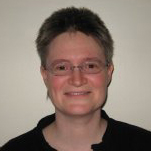 Ann Heirman, Ph.D. (1998) in Oriental Languages and Cultures, is professor of Chinese Language and Culture and head of the Centre for Buddhist Studies at Ghent University in Belgium. She has published extensively on Chinese Buddhist monasticism and the development of disciplinary rules, including Rules for Nuns according to the Dharmaguptakavinaya (Motilal Banarsidass, 2002), The Spread of Buddhism (Brill, edited volume with Stephan Peter Bumbacher, 2007), A Pure Mind in a Clean Body (with Mathieu Torck, Academia Press, 2012), and Buddhist Encounters and Identities Across East Asia (Brill, edited volume with Carmen Meinert and Christoph Anderl, 2018).
Birgit KELLNER (Austrian Academy of Sciences)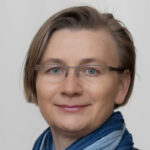 Birgit Kellner is Director of the Institute for the Cultural and Intellectual History of Asia at the Austrian Academy of Sciences in Vienna and supervises Ph.D. students at the University of Vienna. She received her M.A. in Tibetan and Buddhist Studies (1994) and her Ph.D. in Indian Philosophy from the University of Hiroshima (1999). After visiting fellowships and appointments in Hamburg, Kyoto and Berkeley, in 2010 she was appointed Professor for Buddhist Studies at the University of Heidelberg, and in 2015 to her present position in Vienna. In 2021 she was elected Full Member of the Austrian Academy of Sciences. Her research focuses on the history of Buddhist philosophical traditions in South Asia and Tibet, especially the Dharmakīrtian school of logic and epistemology on which she has published widely, as well as on the recovery of Indian Buddhist literature from newly accessible manuscript materials.
 Matthew ORSBORN (Oxford)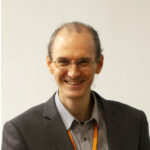 Matthew Orsborn originally hails from New Zealand, but since 2000 has lived, studied and taught in South Africa, Taiwan, China, Hong Kong, Thailand, and the United Kingdom. From 2000 to 2017 he was an ordained monk in a Chinese Buddhist tradition, during which time he studied for an M.A. and later Ph.D. degree at the University of Hong Kong. His teaching and research focus primarily on Indic Buddhist texts and doctrines, both mainstream and Mahayana, through Pali, Sanskrit and Chinese sources, and he has published two monographs, Old School Emptiness: Hermeneutics, Criticism & Tradition in the Narrative of Śūnyatā (2016) and The Structure and Interpretation of Early Prajñāpāramitā: An Analysis via Chiasmic Theory (2017), as well as numerous journal articles in this field. His secondary focus is on the practices and institutions of contemporary Chinese Buddhism, including monastic education, meditation, and ordination. He is presently a Departmental Lecturer at the Faculty of Oriental Studies, Oxford University.
James ROBSON (Harvard)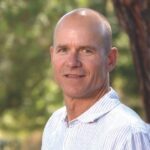 James Robson is Professor of East Asian Languages and Civilizations. He is the Director of Undergraduate Studies, East Asian Studies, and has served as Director of Graduate Studies for the Regional Studies East Asia M.A. program. He teaches East Asian religions, in particular Daoism, Chinese Buddhism, and Zen, as well as the sophomore tutorial for concentrators. Robson received his Ph.D. in Buddhist Studies from Stanford University in 2002, after spending many years doing research in China, Taiwan, and Japan. He specializes in the history of medieval Chinese Buddhism and Daoism and is particularly interested in issues of sacred geography, local religious history, talismans, and Chan/Zen Buddhism. He has been engaged in a long-term collaborative research project with the École Française d'Extrême-Orient studying local religious statuary from Hunan province. He is the author of Power of Place: The Religious Landscape of the Southern Sacred Peak [Nanyue 南嶽] in Medieval China (Harvard, 2009), which was awarded the Stanislas Julien Prize for 2010 by the French Academy of Inscriptions and Belles-Lettres and the 2010 Toshihide Numata Book Prize in Buddhism. Robson is also the author of "Signs of Power: Talismanic Writings in Chinese Buddhism" (History of Religions 48:2), "Faith in Museums: On the Confluence of Museums and Religious Sites in Asia" (PMLA, 2010), and "A Tang Dynasty Chan Mummy [roushen] and a Modern Case of Furta Sacra? Investigating the Contested Bones of Shitou Xiqian." His current research includes a long term project on the history of the confluence of Buddhist monasteries and mental hospitals in Japan.
Jacqueline STONE (Princeton)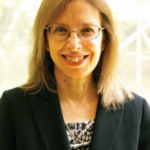 Jacqueline Stone is professor emerita in the Department of Religion at Princeton University, where she taught Buddhism and Japanese Religion for almost thirty years. Her chief research field is Japanese Buddhism of the medieval and modern periods. Her current research interests include traditions of the Lotus Sutra, particularly Tendai and Nichiren; the role of Buddhism in premodern Japanese identity formation; and modern reinterpretations of Buddhist thought. Her books include Original Enlightenment and the Transformation of Medieval Japanese Buddhism (2001 American Academy of Religion Award for Excellence in the Study of Religion, Historical Studies category) and Right Thoughts at the Last Moment: Buddhism and Deathbed Practices in Early Medieval Japan (2017 Toshihide Numata Book Award); she has also co-edited several volumes of essays on the Lotus Sūtra and on death and dying in Buddhism. Stone has been president of the Society for the Study of Japanese Religions and co-chair of the Buddhism section of the American Academy of Religion. Currently she is vice president of the editorial board of the Kuroda Institute for the Study of Buddhism and serves on the international advisory board of the Japanese Journal of Religious Studies.
Barend TER HAAR (Hamburg)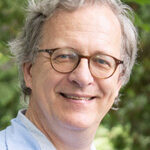 Barend ter Haar teaches Chinese studies at the University of Hamburg, with a strong focus on cultural and religious history. Although first of all a social and cultural historian, the religious dimension is so central to Chinese traditional life that much of his research up to now has dealt with religious phenomena. In addition, he has worked extensively on issues of ethnic identity, violence and fear, and social organization. An important concern of his is to demonstrate that traditional culture and cultural patterns are still relevant today, as becomes visible for instance in the case of the Falun Gong or the ongoing role of exorcist violence in political contexts throughout the twentieth century. For those who read Dutch, he has published a history of China, entitled The Heavenly Mandate: The history of the Chinese Empire until 1911 or Het Hemels Mandaat: De Geschiedenis van het Chinese Keizerrijk (AUP: Amsterdam, 2009) with a somewhat revisionist view on the Chinese past. His book on the lay Buddhist group called the Non-Action Teachings (late 16th century to the present) has come out with Hawai'i University Press, as Practicing Scripture: A Lay Buddhist Movement in Late Imperial China.
Eugene WANG (Harvard CAMLab)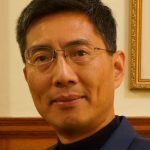 Eugene Y. Wang is the Abby Aldrich Rockefeller Professor of Asian Art. A Guggenheim Fellow (2005), he is the art history editor of the Encyclopedia of Buddhism (2004). His extensive publications range from early Chinese to contemporary art. His book, Shaping the Lotus Sutra: Buddhist Visual Culture in Medieval China (2005), which received an academic award from Japan, explores Buddhist ways of worldmaking. He has served on advisory boards and review committees for the Center for Advanced Study in Visual Art, National Gallery of Art, Washington, DC, Getty Foundation, Mellon Foundation, etc. His current research focuses on cognitive study of art. He is working on a book on Sonic Painting, probing the unheard soundscape and voice effect in pictures..
He is also the founding director of the Harvard FAS CAMLab (Chinese Art Media Lab). The lab explores multimedia storytelling and designs immersive artistic experience, turning humanistic research into creative sensorial media practice.
ZHAN Ru (Peking)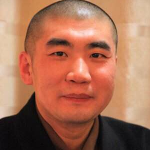 Zhan Ru is a Professor in Peking University's School of Foreign Languages. Additionally, he is a member of the Chinese People's Political Consultative Conference (CPPCC) National Committee, Vice President of the Buddhist Association of China and Vice President of the Peking University Orientalism Research Institute. His areas of research include: Buddhist and Buddhist literature, the Indian Ministry of Buddhism, Dunhuang Buddhism, Buddhist system.
Monika ZIN (Saxon Academy of Sciences and Humanities /Leipzig University)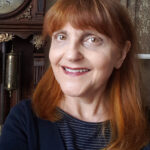 Prof. Monika Zin is the head of the research group "Buddhist Murals of Kucha on the Northern Silk Road" at the Saxon Academy of Sciences and Humanities in Leipzig, Germany. She studied Dramatics, Literature, Art History, and Indology in Krakow and Munich where she also taught Art of South and Central Asia for 25 years.
Zin's dissertation focussed on the Sanskrit dramas discovered in Trivandrum; for her second dissertation (Habilitation) she studied the paintings at Ajanta. Among her research contributions are monographs (Ajanta – Handbook of the Paintings 2: Devotional and Ornamental Paintings, Wiesbaden 2003; Compassion and Miracles. Difficult conversions and their iconography in Indian Buddhism, Wiesbaden 2007; [with Dieter Schlingloff] Saṃsāracakra. The Wheel of Rebirth in the Indian Tradition, Munich 2007; all written in German; English editions will be published in India) as well as numerous shorter studies on Buddhist narrative art ranging from Kucha in Central Asia to Borobudur on Java. One of her long-term research interests is the art of ancient Āndhradeśa; her book on the stūpa at Kanaganahalli (Karnataka) was published in Delhi in 2018.
Her book Representations of the Parinirvāṇa Story Cycle in Kucha, the second volume of the Leipzig Kucha Studies, was released in 2020 by Dev Publishers & Distributors.