Please join us for a conference, Site and Sight: Chinese Pagoda, organized by CAMLab at Harvard University and sponsored by the Glorisun Global Network of Buddhist Studies and the Tianzhu Global Network for the Study of Buddhist Cultures.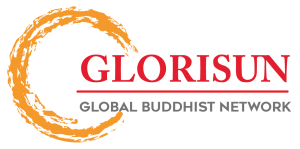 Friday, November 15-16th, 2019, 9:45 am-5 pm
Arthur M. Sackler Building, Room 427
485 Broadway, Cambridge, MA
Reserve your spot here
"Site and Sight: Chinese Pagoda" brings together an international community of professors, researchers, and graduate students to investigate discrete instantiations of the Chinese stupa-pagoda, or ta 塔, across a diversity of geographies and media. A monument that marks the absence of the Buddha Sakyamuni in our world, the pagoda became a pervasive fixture throughout China's architectural and artistic landscapes, its ubiquity belying the site-specific programming of the architectural work in context. "Site and Sight" seeks to address this tension between the universal and the local, exploring the monument type and its siting through a series of case studies. Understanding the pagoda as a dynamic ground for the construction of meaning, conference presentations will examine questions related to placemaking and historic memory, multiculturalism in urban centers, and transmateriality.
At the intersection of humanistic inquiry and design thinking, CAMLab is an incubator for creative innovation, a base for multimedia experimentation, and a platform for curatorial activities. By translating research concepts into studio practice—which, in turn, drives new research initiatives—CAMLab explores innovative ways of showcasing Chinese art and culture through immersive installations, exhibitions, films, digital publications, curatorial projects, and other multimedia forms. Learn more about CAMLab.