* Please note that the location has moved from the C.K. Choi Building Room 120 to The xʷθəθiqətəm or Place of Many Trees (6476 NW Marine Drive, Vancouver)
Speaker: Dr. James Benn, McMaster University
Date: October 7, 2022, 7:30 PM PDT
Location: The xʷθəθiqətəm or Place of Many Trees, Liu Institute for Global Issues, and online
This lecture is one of the keynote presentations of The Dharma-Ending Age: The Climate Crisis through the Lens of Buddhist Eschatology, Past and Present international conference. Join by registering through the conference Zoom registration, or in person at UBC C.K. Choi Building Room 120.
Abstract: On Friday April 22, 2022 (Earth Day), Wynn Bruce, a Buddhist practitioner and climate activist, died after setting fire to himself on the steps of the United States Supreme Court. In 2018, David Buckel, a lawyer and environmental advocate, auto-cremated in Prospect Park, Brooklyn, New York. In an email sent to the media before he died, Buckel wrote: "Most humans on the planet now breathe air made unhealthy by fossil fuels, and many die early deaths as a result—my early death by fossil fuel reflects what we are doing to ourselves."  We will probably see more of these responses to climate change in the future. Although the actions of Bruce and Buckel seem to be inspired by Buddhist auto-cremators of the late twentieth and early twenty-first centuries, Buddhist self-immolation has a long history in East Asia. In this paper, I will explore some of the deeper historical connections between Buddhist self-immolation and climate change.
About the Speaker: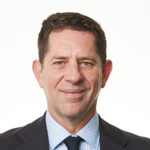 James Benn is a Professor in the Department of Religious Studies. His field of research is religion in medieval China (roughly fourth to tenth century, CE). To date he has concentrated on three major areas of interest: bodily practice in Chinese Religions; the creation and transmission of new religious practices and doctrines; and the religious dimensions of commodity culture. In particular, he has focused on self-immolation, Chinese Buddhist apocrypha, and the history of tea. He works with primary sources written in literary Chinese and my research engages with that of scholars who publish in English and French as well as in modern Chinese and Japanese. Although his work is grounded in traditional Sinology—a discipline based on knowledge of the literature, history, and culture of pre-modern China—his publications are also aimed towards scholars of Religious Studies.