Date: October 8, 2022
Time: 7:10 pm–8:30pm PDT
Location: UBC Asian Centre Auditorium and online
Register in-person: https://ubcfrogbear-sonja-arntzen-guest-lecture.eventbrite.ca
Register Zoom: https://ubc.zoom.us/meeting/register/u5Erde-hqjMpH9TOcShAdCr-FXX7VMwEvG2C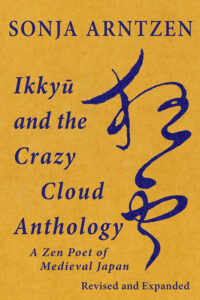 Abstract: My study and selected translations of the Kyōunshū  狂雲集, an anthology of poems in literary Chinese by medieval Rinzai monk Ikkyū Sōjun 休宗純 (1394-1481) was published in 1986. The revised and expanded edition of this work was published this year 2022 by Quirin Press. My talk will focus on the insights and shifts in perception that resulted from the opportunity to revisit the work of my youth at this late point in my life. To make a connection with the conference theme of the potential wisdom and solace in a Buddhist perspective when contemplating the end of existence on many planes, my readings from the Crazy Cloud Anthology will concentrate on the poems from Ikkyū's later years spent during the catastrophic Ōnin War (1467-1477). Ikkyū's experience as a refugee watching the world crumble around him are encapsulated in poems that are as poignant and instructive now as ever.
About the Speaker: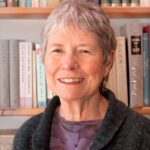 Sonja Arntzen, MA (1970) and PhD (1979) University of British Columbia,  taught at the University of Alberta and University of Toronto. Now living on Gabriola Island in BC, she continues her research in Japanese literature of the Heian and Medieval eras as well as experimenting with poetry writing. Her monographs include: Ikkyū and the Crazy Cloud Anthology (Tokyo University Press, 1986, revised and expanded edition, Quirin Press, 2022), The Kagerō Diary (University of Michigan, 1997),  The Sarashina Diary: A Woman's Life in Eleventh Century Japan (Columbia University Press, 2014, Reader's Edition, 2018). Current projects include a translation of the Ochikubo monogatari.
This lecture is part of The Dharma-Ending Age: The Climate Crisis through the Lens of Buddhist Eschatology, Past and Present conference.